When it comes to finding the hardest worker on a construction job site, look no further than Andy Gump. With more than 50 years of on site experience serving the commercial and residential construction industry in Southern California, you can count on us to deliver high-quality temporary construction site equipment that will get the job done.
Our construction site services include portable sanitation, temporary fence, temporary power, office and storage containers, and office trailers to protect your equipment after hours. Look around our  menu located above to find exactly what you are looking for.
If you have any questions give one of our friendly staff members a call at (800) 992-7755 during business hours.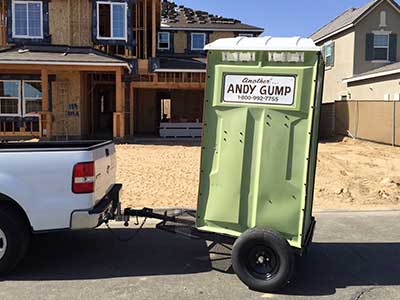 Breeze 2 Station Handwash
Our portable restrooms feature environmentally friendly recycled paper products and low-flow sinks and toilets.