Special Event Porta Potties
Andy Gump offers the expertise and restroom rental equipment to make your special event perfect. Whether you're organizing a multi-day event for thousands, or planning an intimate private party, we'll provide exactly what you need in portable restrooms.
With Andy Gump you can rest assure you'll be providing guests and staff with the cleanest, most modern special event restroom equipment available anywhere. We take pride in maintaining our inventory and we never use special event restroom equipment on construction sites. More than a Porta Potty, Its an Andy Gump!
If you have any questions give one of our friendly staff members a call at (800) 992-7755 during business hours.
Each Andy Gump Portable Restroom features:
Individual stalls with locking doors
Seat pads and dual toilet paper rolls
Hand sanitizers
Great versatility with limited space
Also available with optional Hand wash sink and Containment Pans upon request.
DELUXE SINGLE PORTA POTTY RESTROOM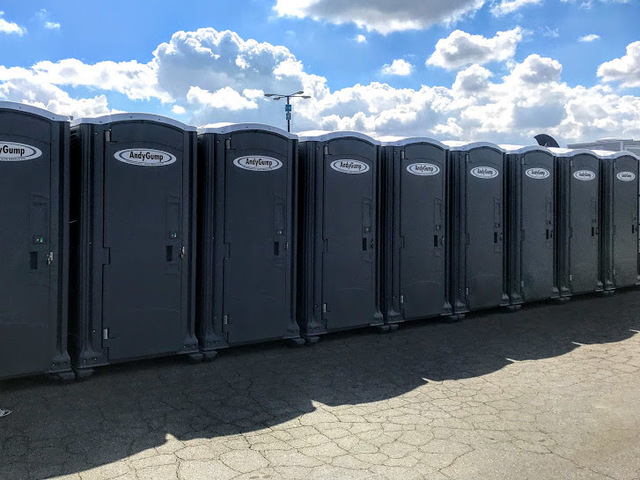 VIP SINGLE FLUSHING RESTROOM
ADA COMPLIANT SINGLE PORTA POTTY RESTROOM
Our portable restrooms feature environmentally friendly recycled paper products and low-flow sinks and toilets.