Would you like to provide hand-washing sinks with your portable toilet rentals for your next special event? Portable hand-washing sinks are an appreciated amenity for your guests, reassure parents about proper sanitation for events with children, conform to laws in some states that require sinks to be placed adjacent to restrooms, and provide sanitary hand-washing for food preparation area.
We offer hot/cold stainless steel sinks.
* Portable sinks with hot water are required by law in some states for food preparation stations.
2 STATION WARM WATER HANDWASH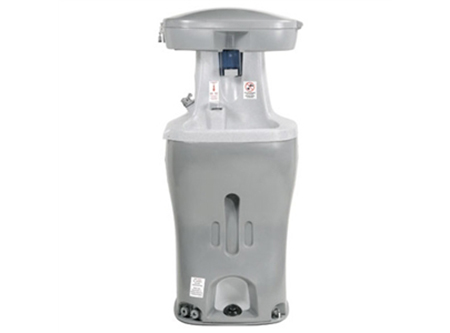 Bravo 2 Station Warm Water Handwash
Our portable restrooms feature environmentally friendly recycled paper products and low-flow sinks and toilets.